Web Design Company India
Beta Soft Technology values it's tech savvy employees a lot who are the greatest asset. At Beta Soft Technology, we are always reinventing ourselves to give completely satisfactory solutions to our clients. Beta Soft Technology has a team of expert designers, developers, and strategists, who put their best efforts in bringing out the most innovative solutions.
"We love to help others and make them succeed at what they want to do."
Success: Our Energetic Expertise to Create Scalable, Secure and Impulsive Web Apps
Our expert web app development service helps digital businesses to fulfill various needs of businesses using front-end technologies. We grasp the web reality by creating modern applications. As the web application development service provider, we deliver functional and visually imperative business solutions. We operate the best modern programming languages (JavaScript/HTML5), front and back-end technologies, cloud services, architecture types, databases to deliver above expectations.
Our professional designers, architects and PMs can help you drive your user base, unlock all new digital opportunities beyond channels, and reach rewarding business in a short period. They stay aware of the evolving advancements in technology.
Our custom web application development services even help to update or completely redesign inactive web interfaces to coordinate them with the developed users' needs.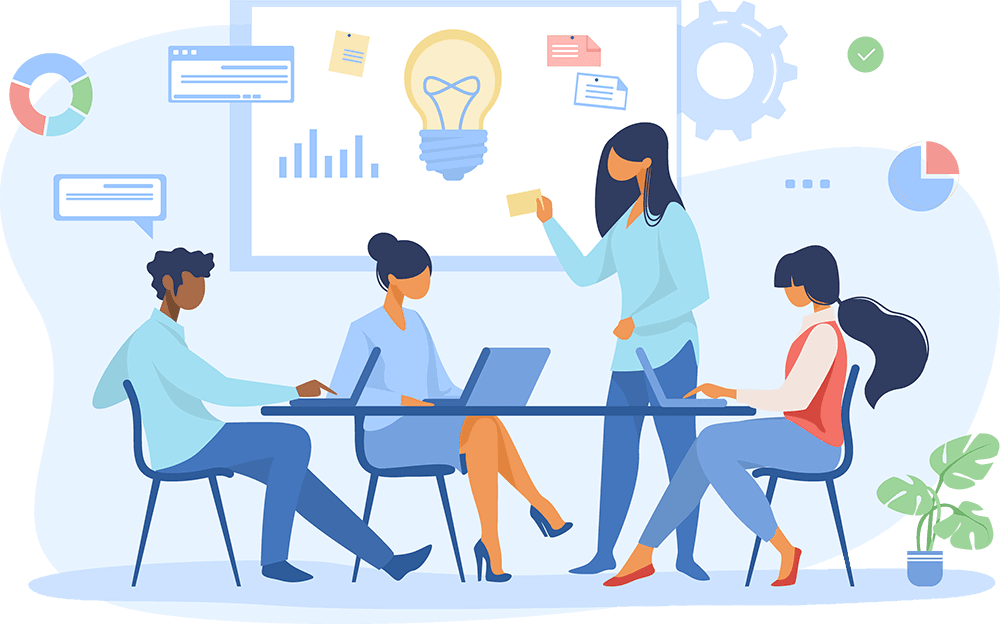 Our Mission

Beta Soft Technology is the pioneer in Web Designing and Development services. We have successfully created breakthrough web solutions for many years. Our innovative web designing and creative web development solutions have won the trust of our clients from countries across the world. We are focused on innovative crafts and bring everything we have to our client's table. We are committed to providing high-quality online solutions at a reasonable price range. Our team of experts is passionate about what they do and this spirit helps them in delivering quality work. We love having a partnership with good businesses and people to assist them in achieving online success. Our web app development service is being employed generally in modern businesses across the globe. We create B2B and B2C appropriate web applications to face the business challenges. Our developers will create web applications that you need from single-page applications to customized and complicated web applications. We offer full support to develop your web application. Our full-stack web developers took the development services to top-class quality. Our experience is our confidence to serve our customers.
Our Vision

We aim to give satisfactory solutions to our clients by using cutting-edge technologies to build high-performing and robust Websites, Mobile Apps, and Progressive Web Applications. Our company is blessed with a highly skilled and experienced team of full-stack front-end engineers, UI/UX experts, backend developers, certified mobile app developers, creative designers, and professionals to help our clients in accomplishing their projects within the stipulated time frame. At Beta Soft Technology, our customers are always our priority. We always believe in creating a friendly environment that is more than a place to work. We have a positive working culture in our company that is important to us. But what truly sets Beta Soft Technology apart from others is our dedication to positivity and hard work as the core of our organization's values. We aim to replace problems and complaints with suited solutions and use daily challenges to bring benefits, energy, and creativity to each project we take on.
How We Work

Through collaboration and teamwork, we follow agile methodology to convert complex ideas and concepts into reality, by channelizing our skills and experience to be resourceful for our clients.

Plan
This initiation stage represents the need to prepare a long–lead time test plan for activities.
Design
At this stage, the team prototype the expected user interface of the final product.

Develop
Product design is delivered at this stage in separate sprints for development.

Test
The team conducts test series to ensure that the required software is fully functional.

Deploy
Now the software is fully deployed and available to be used by customers.

Review
After completing all stages, the development team presents it to the owner for review.

Launch
Now at the final stage, we are here with your idea and our qualitative work.