DigitalOcean - The Concept!
Digital Ocean is a full-featured cloud service platform that provides developers with various storage of database and computer-powered functions to manage, deploy, and scale apps that run smoothly across different computer devices.
To deploy the infrastructure of Digital Ocean, with the Infrastructure as a Service (IaaS) environment, developers are required to launch a PVM or private virtual machine also known as a "droplet" in the Digital Ocean. It provides you with add-on security, storage, and monitoring features that allow developers to scale and run apps with great ease.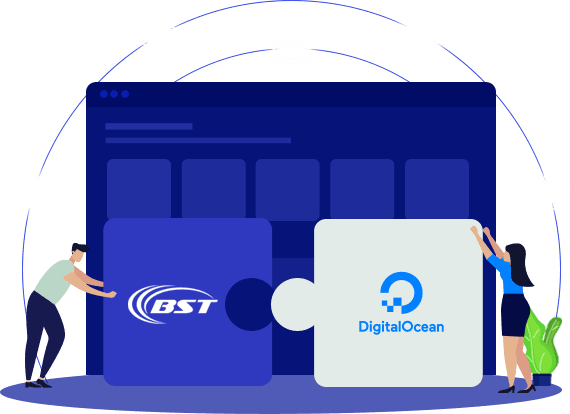 Our Expertise
We are a leading DigitalOcean service provider company offering expertise to scale your apps on the DigitalOcean servers. At Beta Soft Technology, our cloud computing experts ensure you that they have the best digital experience to provide you with the desired service.
Digital Ocean Droplets
We are providing Dynamic server configuration with DigitalOcean Droplets at reasonable pricing for its performance that is the same across the volume of usage.
Block Storage
We support extra storage for your computer device when needed. It ensures that your app can handle the massive databases easily.
Load Balancers
We help you to direct your users to the extent of available resources with load balancers and scale up your app without any challenges in performance.
Managed MySQL and Redis
We help you to reap the benefits of the VM platform with MySQL, PostgreSQL, and Redis databases to boost your app performance without the operational demands of the database.
Our Complete Digital Ocean Solutions
Cloud Migration
Leverage our high-quality DigitalOcean services that help you to migrate your infrastructure to the DigitalOcean from any public cloud.
Managed Services
Being a leading DigitalOcean service provider company, we help you analyze the best software infrastructure and cloud computing architecture, that adds agility and flexibility within the business.
Consulting Services
Experience our best DigitalOcean Management and Consulting Services that empower your business and help it reach the next level.
Maintenance and Support Service
Being the top DigitalOcean company, our experienced developers provide you with highly scalable and fully-managed DigitalOcean services to help you stay ahead.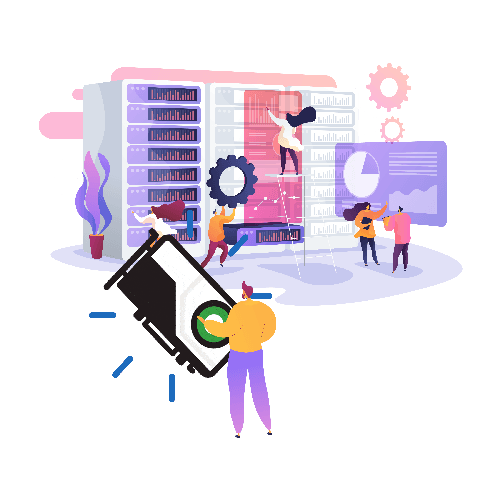 Why Choose Our DigitalOcean Services?
Our DigitalOcean Experts and Specialists are here to help you harness the benefits of the latest technologies and tools to implement strategic DigitalOcean solutions to expand the growth of your business. Our certified DigitalOcean Professionals are well equipped with the expertise and knowledge and expertise of the platform. They can provide you with the best-customized solution for all your needs regarding DigitalOcean. Hire our best team of DigitalOcean Consulting experts, now!
Highly experienced and skilled Cloud Computing Consultants.
Deliver Projects On-Budget with timelines.
Regular maintenance and support for your project
Transform Your Start-up Business with DigitalOcean
We can help you with building web applications and APIs. We are also providing services to deploy business-based apps with intuitive backend API and robust infrastructure. No matter the client or project, our cloud computing functions give you the flexibility to handle the requests of different clients. If you are looking to host numerous small websites or want to build any complicated application, then we can do it for you at a lower cost than other cloud computing service providers.