Crafting Sports & Gaming App Development Solutions
Our knowledgeable developers and designers embrace advanced options and technologies to create platforms with expertise. With trending sports and gaming app development, we tend to assist our shoppers to touch over anticipation grounds. At Beta Soft Technology, our skilled designers and developers embrace advanced technologies to craft sports and gaming platforms that catch the eye of users and act with an impressive gaming development expertise.
Since years, we tend to be into this web and app development field that we have rendered various products to our numerous shoppers worldwide. Therefore, our sports app development company tends to be well-versed with a proven fact that all the industries stand with their distinctive needs. One name among the foremost cherished industries, sports and gaming mobile apps that are well-equipped with fascinating functionalities that improve user expertise.
We tend to help our shoppers to create mobile and web apps that will hold the caliber to get the revenues to their facet.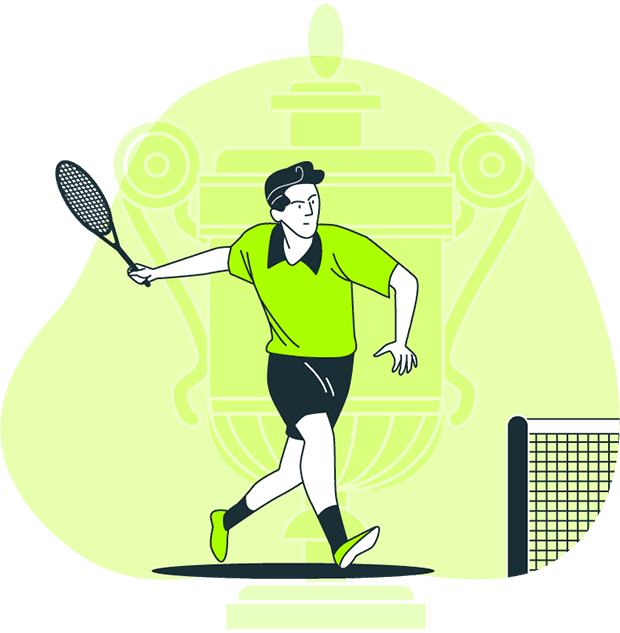 Accelerated Gaming Development Services
Develop Mobile Games
Beta Soft Technology offers sports and gaming web app development service that permits you to deliver extremely immersive games to players worldwide.
Mobile Game Styling
We are proficient in building role-playing games, casino, adventure, e-learning, sports, and alternative games designed and coded to play on iOS devices.
Mobile Game Animation
Sports and gaming web app development company in Delhi has an in-house team of game animators that leverage industry-standard tools.
Mobile AR & VR Solutions
Engineer cross-platform mobile AR & VR gaming solutions exploit well-liked programming languages, like C++, Java, JavaScript, Python, Swift, and Kotlin.
Mobile Social Gaming
Gaming app developers produce interactive programs employing device's inherent hardware with integrated social media genus APIs.
Future Proof Architecture
Our specialist create gaming architecture that allow scalable content. By conducting post launch analytics and assess gaming viability, ensure regular content updates..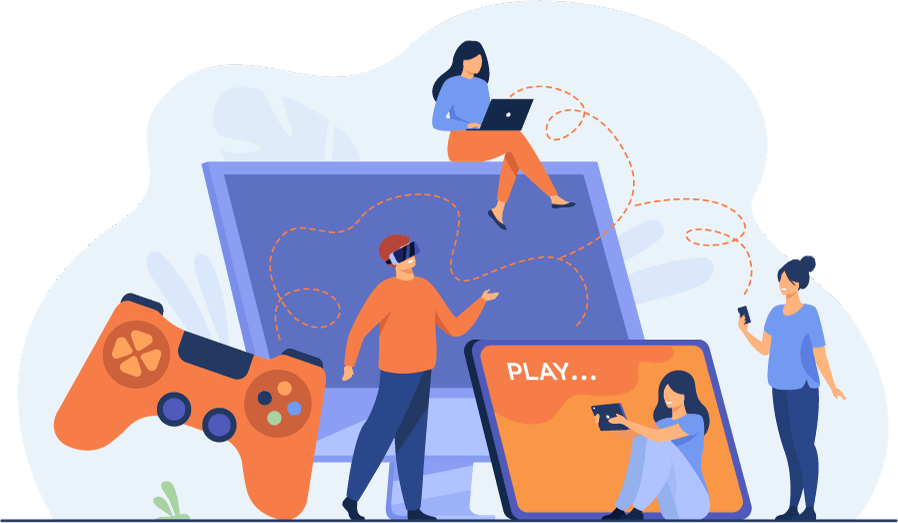 Hire Game Developer with Business Expertise & Experience
You can hire game developers from Beta Soft Technology and keep assured concerning the prime quality and timely delivery of the final product. At our sports web app development company, our team of mobile app developers fully perceive your business needs and build gaming solutions that's absolutely customized for your business. Here are a number of factors that distinguish our developers within the crowd :
Strictly Meet Time Deadlines
Strictly Meet Time Deadlines
Dedicated and good
Adherence to business standards
Years of expertise
Have A Level of experience
On-Going Demands of Users
Aware about Compliance & laws
Innovative & Logical Minds
Exceptional Communication Skills
WE PROVIDE END-TO-END GAME DEVELOPMENT SERVICES

Our variety of services covers improvement, thought art, character style, animation, game mechanics, programming, and testing. As a professional gaming style and development company, we are the one-stop for all your game development needs. We provide you a quick look at our services regarding sports app development.
Planning
In Delhi, our game development company does analysis and prepares game style documents, flow style, and also the execution arrangement. We tend to even have elaborated discussions with all stakeholders before beginning alternative pre-production work and team formation.
Concept Art Production
Our team of developers create art and sketches that support the theme and vision of the sport. We have a team of modelers, animators, rigging artists, etc., who are tasked to form 3D assets like props, characters, and environments supporting the 3D art & sketches shared by the artistic team.
Develop Games & Testing
Our gaming development team at Beta Soft Technology, software development company in Delhi has expertise in developing games exploitation with high gaming engines and technologies. We provide an effective gaming and sports app that run at optimized performance on players' devices.
Support & Maintenance
Beta Soft Technology provides technical support and maintenance of gaming apps and websites. Beneath our support and maintenance services, we tend to keep games up-to-date on all devices and OS. Our service includes normal support packages to custom agreements on a project as per business needs.
Game Live Operations
We are specialized in gaming events, promotional offers, cosmetic enhancements, & game economy weaks that are essential for player engagement. Additionally, Our game app development company would like to form a community and have interaction with them through the right channel.
Monetization
Our sports web app development company explores, identifies, and implements all potential ways to legitimize games at the utmost level. We tend to produce and integrate numerous ad networks, establish reward ads, etc., and ingeminate supported analytics information to extend the revenue from all potential sources.
Why Beta Soft Technology for Fantasy Sports App Development?

Our web app development company is developing fantasy sports and gaming apps to get business. At Beta Soft Technology, we've a team of economical and knowledgeable developers that develop nice sports and gaming apps for you. From the design stage to the launch, we are going to offer effective endings at all the stages. Our Fantasy Sports app developers use top-notched technologies to develop the foremost advanced and innovative gaming web solutions.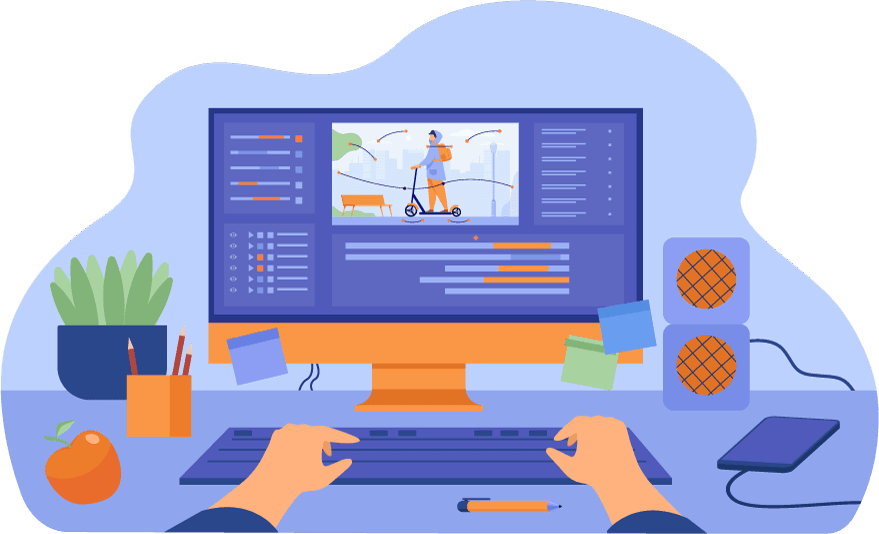 Multiplayer Gaming App Development Specialist
Our developers have years of expertise in
developing chartbuster and astonishing multiplayer mobile games/apps.
Expert 3D Game Developers
We have a knowledgeable team of 3D game developers who are developing the most effective 3D games.
Seamless Gaming Expertise
Our game development company designed games to figure seamlessly and effortlessly across all devices and platforms.
Attractive and Engaging UI/UX
To provide the most effective gaming expertise, we tend to develop foremost engaging UI and UX that feel superb at constant time.