World-class Vue JS Development Services - Building Next-Generation Web Apps
Vue.js is an open-source framework of JavaScript that is used to build user interfaces. It is the progressive framework of JavaScript that is focused only on the view layer. By using Vue.js framework, we develop advanced pages for web mobile applications.
As a professional Vue JS development service provider company, Beta Soft Technology helps companies to develop real-time applications. We are providing end-to-end web development services to clients, as follows:
Custom App Development
Front-End Development
Real-Time App Development
Portal Development
Single Page App Development
Maintenance and Upgradation
Platform Migration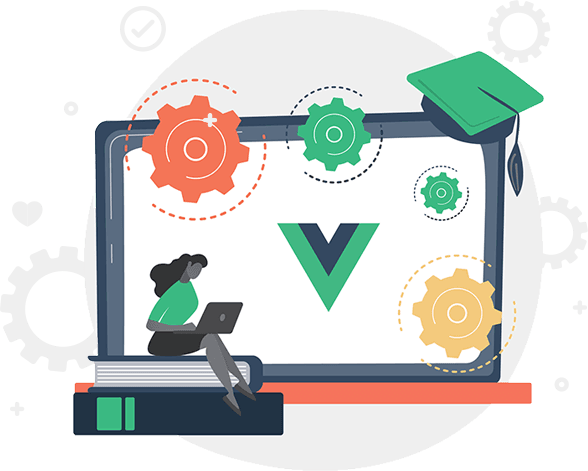 Build Progressive Web Apps with Our VueJs Development Solutions
Vue.js is the progressive open-source framework of javascript that allows developers to create interactive UI with ease. Our VueJS developers have proficiency in building advanced web apps on a single-page. It is well-versed to create complex apps that include multi-diverse apps such as Phonegap or Cordova apps. Connect us to hire expert Vue.js developers who have expertise in building real-time PWAs.
Choose VueJs To Get Optimal Solution for Web
VueJS is the open-source framework of JavaScript that consists of the most promising JS library and delivers single-page applications and interactive user interface. Even though it is easy to adapt and lightweight, and provides a powerful framework. Because of its progressive features, VueJS is an eminent framework of JavaScript.
Custom App Development
Leverage our VueJS app development service to build an application in a stipulated time frame with no compromise on the quality.
Single Page App Development
With experience in the development of the VueJS front-end, we develop top-notch web applications of a single page using Vue.js.
Native Mobile Apps Development
Hire our professional team of Vue native developers to build cross-platform mobile applications using the Native command-line interface of VueJS.
SSR with VueJS & Nuxt.Js
VueJS experts at Beta Soft Technology use Nuxt.js to render the SPAS on the server and offer you mobile applications with SSR.
Real-Time App Development
Hiring our developers for vue.js development provides you with real-time applications that amaze your users with experience.
Vue.Js Migration Services
Migrate your app to the Vue.js framework to enhance the performance of your app and make it better optimized and more responsive.
Why Clients Trust Our VueJS Development Service
We use our expertise and utilize the Vue.JS framework to build a comprehensive web application that meets your business needs such as eCommerce, finance, logistics, gaming, entertainment, media, and many more.
Qualified IT Specialists
We treat our customers or clients as our partners with whom we go the extra mile to deliver excellent results. Our experienced VueJS developers show you the simplest and fastest route to market.
Trusted Technology Partners
We know to deliver the required results on time. We ensure high-quality code with no data leakages that are sought by our clients. We keep our clients or customers updated and help them to achieve their business goals as per market needs.