Your Innovative & Creative Web Development Partners
Being a professional and leading Python web development service provider company, Beta Soft Technology delivers the best-in-class web and mobile apps using an advanced Python web framework and cutting-edge tools. Our team of expert, experienced, knowledgeable, and dexterous professionals deliver customer service by deploying collaborative and innovative project management systems. Our top web development solutions exhibit the prime feature readability of Python and ensure the state-of-the-art quality of the product.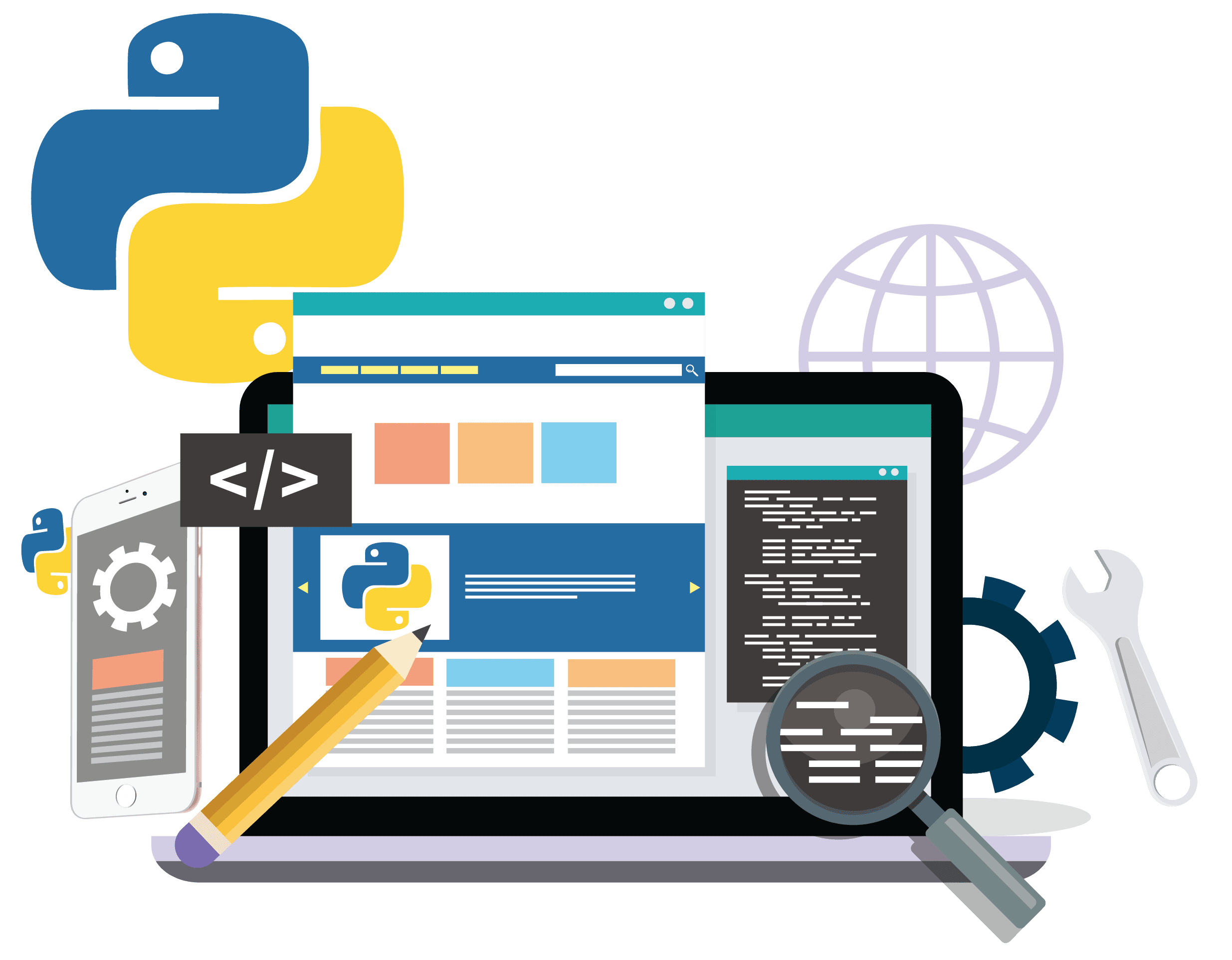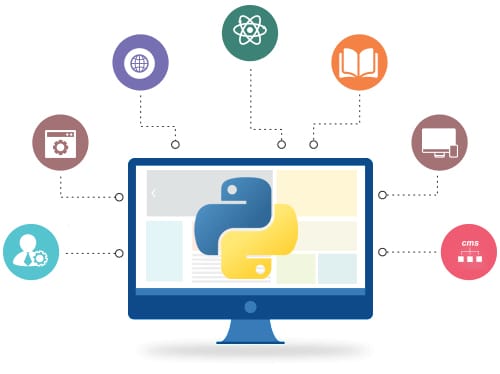 PYTHON - A Powerful, Dynamic, and Flexible Scripting Programming Language
Python programming is rapidly gaining popularity among cloud technology-based start-ups companies across the world. This clear, open-source, and powerful object-oriented programming language uses simple and elegant syntax that makes it easy to read language for programmers. Python allows rapid web development due to which it became an ideal code for prototype development and other ad-hoc programming tasks. Python has many valuable features, including:
Trusted by YouTube, Google, Instagram, Dropbox, and many others for web development.
Requires lesser codes that make development faster.
Offers impeccable security to web applications.
Makes the development cost and time effective.
Supports several programming structures such as object-oriented, imperative, and functional programming.
Code grouped into packages and modules.
Comparable to Ruby on Rails, Perl, Scheme, and Java.
Prioritizes testing, security, and administration.
Suitable for Cross-Platform and portable app development.
Accelerate Your Business Performance
with Our Python Development Services
At Beta Soft Technology, we have an expert team of python programmers who can build all kinds of custom python applications for different businesses.
Machine Learning Solutions
We develop next-generation Machine Learning applications to drive powerful data insights to make better business decisions.
Custom Python Development
We offer custom website development by using Python to build dynamic apps for various industries like Healthcare, Finance, Entertainment, etc.
Python App Development
We provide interactive Python mobile applications development services for enterprises and businesses to give them a digital edge.
Python CMS Development
We provide a highly-scalable CMS app development service by using Python programming to store and manage content that brings relevancy to the systems.
Python Migration & Upgradation
We offer rapid upgrade and migration of Python to the latest version from legacy systems to keep your application fast, secure, and reliable.
Django Framework Development
We develop high-quality Django-based web apps in Python that involve statistical analysis, scientific computation, and data science capabilities.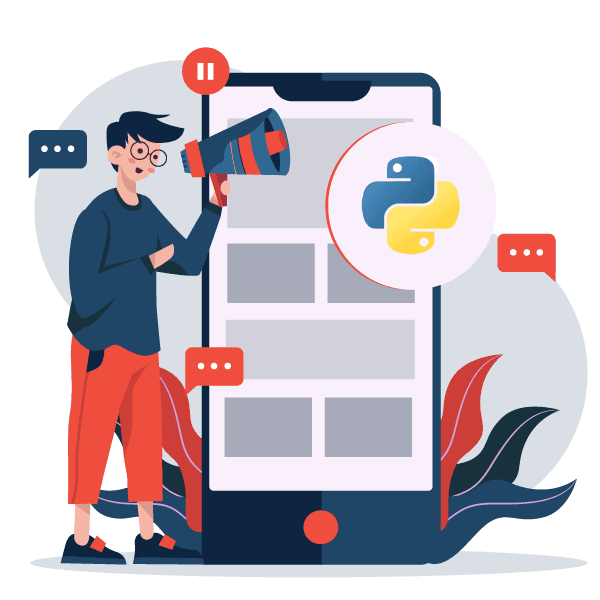 Why Choose Us?
Beta Soft Technology helps you turn your innovative web app development ideas into reality.
We have a certified team of Python developers.
Offering seamless integration with advanced codes and APIs.
Our web development team adheres to the international coding standards and guidelines.
Faster delivery.
Efficient and effective Python-based web app development services.
Affordable service.
Frequently Asked Questions
Here are some main advantages of outsourcing the project with a Python web development company, that includes:
Low operational and development costs.
Flexible work.
Experienced developers.
Less time for development.
Assured qualitative services.
Latest technology and tools.
A better understanding of platforms.
There are mainly three types of frameworks, which are named full-stack, asynchronous, and micro-framework. Developers should choose one of them to enhance the framework of an application or website. Some most commonly used Python web development frameworks are Flask, Django, CherryPy, Web2py, Pyramid, Bottle, Tornado, etc.
Python is a high-level web development framework and programming language used to develop desktop GUI applications, dynamic websites, and web apps.
How much time does it take to build a Python web application?
The time it takes to develop a Python web application will depend on many factors like complexity of the design, development platform, experience of the developer, functionality, and features, testing, and many more.