Leverage Our Salesforce Development Service To Grow Faster
As a top Salesforce development service provider, we are specialized in practicing the latest tools, and advanced technologies to develop immaculate and powerful Salesforce solutions. Our expert team of certified professionals at Beta Soft Technology is serving a global client base with reliable, scalable, and secure Salesforce development services. Beta Soft Technology is a leading Salesforce development service provider company in India rendering comprehensive Salesforce Development Solutions including Force.com, Salesforce1 mobile apps, API development, and third-party integrations.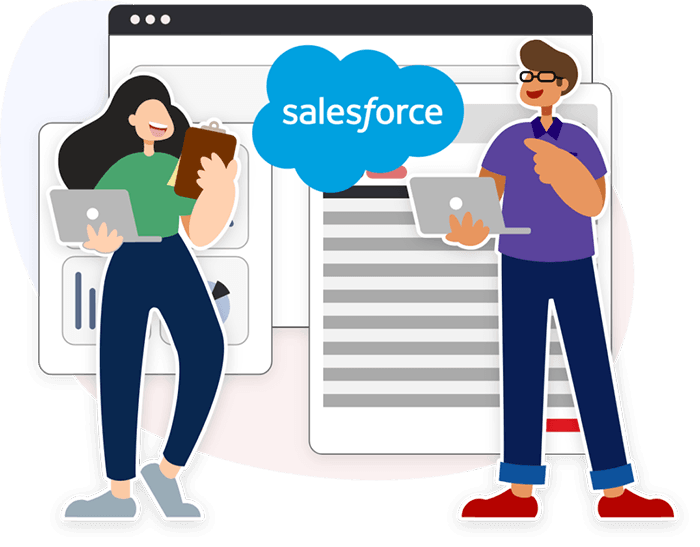 Offering Complete Suit of Salesforce
Development Services
Custom App Cloud Development
With years of experience and expertise in serving Tech and IT companies across verticals, we are building customized software and apps that easily integrate into the Salesforce platform to automate business processes by supporting specific Salesforce functions.
Rollout Mobile-First Solution
By considering user preferences for varied mobile platforms to access different business applications, we develop APIs for Android, iOS, and cross-platform Salesforce. We are building robust and reliable hybrid, native, and SF1 mobile application solutions.
AppExchange Product Development
Serving businesses and enterprises with Salesforce apps based on the cloud. Our AppExchange products are market-ready Salesforce apps that address specific business concerns of customer management, acquisition, and engagement.
Salesforce Customization
We align our certified developers for Salesforce customization projects that can easily achieve standard Salesforce configurations and implementations. Our Salesforce customization solutions cater to specific business needs while extending the CRM functionalities.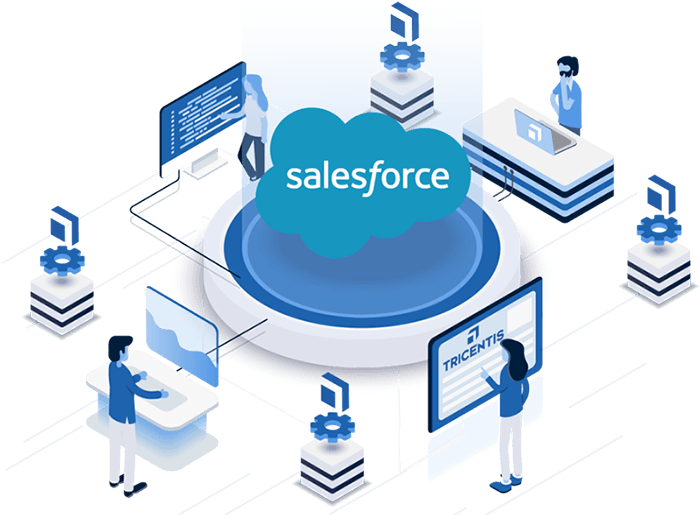 CRM Solution for Businesses with Salesforce Development
With our Salesforce software development services, we help our clients to integrate business teams and technologies within a single platform to make employee interactions with customers seamless to drive better results. Our team of experts has many years of expertise in designing innovative business solutions using advanced and customization Salesforce features such as Visualforce, Apex, Lightning components framework, etc. to deliver a flawless user experience. At Beta Soft Technology, we cover the complete spectrum from Salesforce rollout to customization and enhancing user experience using various applications.
Reach New Heights with Beta Soft Technology
Beta Soft Technology has an expert team of developers who have the full potential to develop Salesforce CRM and CMS. We have skilled Salesforce app developers who deliver customized and integrated desired solutions.
Finest expert advice
24×7 customer support
High-quality development process
Latest technology
Work within the turnaround time
Cost-effective Solutions
Flexible Models for diverse industries
Upgrade with the finest industry-relevant features
100% transparency
If you are searching for a proficient Salesforce CRM Development Company? Look no further.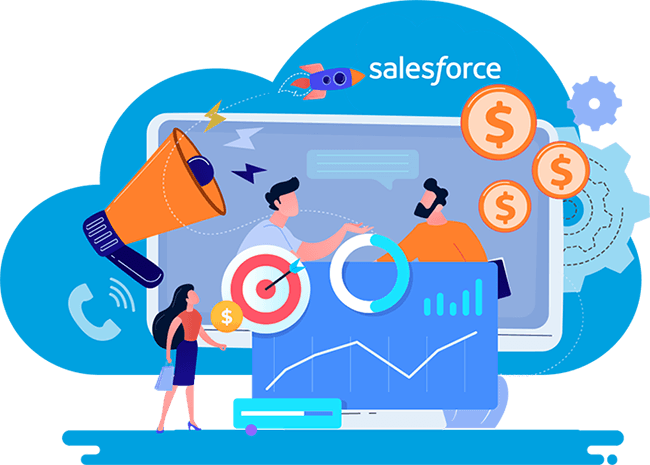 Frequently Asked Questions
A Salesforce development service provider company offers development strategy, platform, roadmap, tool selection, integration, implementation, and managed services. Certified Salesforce development company delivers comprehensive solutions including AppExchange products, Salesforce1 mobile apps, Salesforce customization solutions, and Force.com applications.
Some of the main programming languages used for Salesforce development include Apex, HTML, Visualforce, and JavaScript.
It completely depends on the business transition or transformation requirements. The