Get a Powerful eCommerce Solution for Your Business
With Shopware solutions from Beta Soft Technology, you can easily map B2C and B2B business processes in a single system solution. Thanks to the architecture of modular software to fulfill the requirements of classic eCommerce stores and specific sales solutions that can be easily modified and implemented. This modular eCommerce store development platform can handle complex eCommerce projects while guaranteeing security, and stability, and enables the highest performance.
Shopware is one of the ultimate eCommerce platforms that can help to recast your eCommerce business into a foremost company with agile and robust characteristics. We can integrate a business model that performs accurately on each step of the Shopware development process for a perfect shopping experience.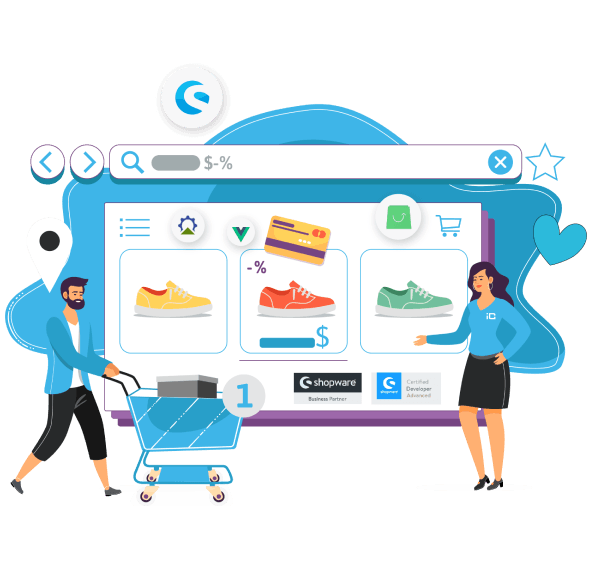 Offers Full Range of Shopware Development Services
By choosing Shopware to build your eCommerce business platform, you will get the most secure, fully functioning, and robust online eCommerce store. Beta Soft Technology is a certified Shopware development services provider company in India that helps its clients to create an advanced and fully customized store with theme development and customization, plugin development, and migration solutions. Our highly qualified and experienced developers have the expertise to utilize the maximum potential of the Shopware platform that offers customized and comprehensive mobile commerce development solutions.
Theme Customization
Being a leading Shopware development service provider company, we follow all predefined standards to design and develop the latest themes. We ensure the developed theme is apt for your online eCommerce store.
Shopware Consulting
Our experts lend their experience to provide our customers with the best advice on everything from sales, marketing, and strategy conversion in order to give a complete service and the best user experience.
Shopware Migration
Our organization can help you in the migration of your existing website designing project to convert it into the most attractive theme and design. Our certified developers will help you to maintain all the standards during the migration process.
Extensive Support
The Certified and professional Shopware developers know the right time to update and the right process to update, we pour our whole experiences into the webshop that we build.
Plugin Development
To create Shopware plugins for your online eCommerce store or want to have a custom plugin development service that can facilitate your On-premise/SAAS services, we offer the best development solutions.
Shopify mobile app development
As today's world is growing with mobile phones, so we are striving to give the best Shopify store mobile experience with beautiful, bold, and responsive applications.
Application Development
On the cloud, it is an easy and new runner for new people who want to build an eCommerce store for their business. We have expertise in developing cloud apps and online stores to provide you with the best conversions for your eCommerce business.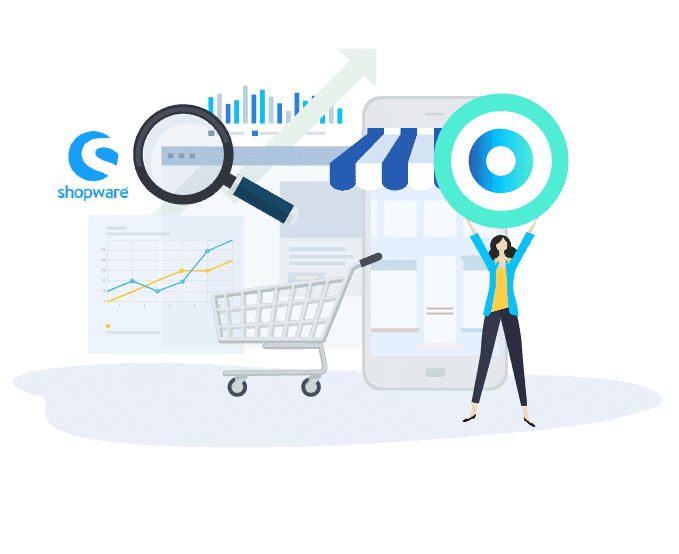 Hire Dedicated Shopware Development Team In India
If you are looking for hiring a certified and experienced Shopware developer from India, we are one of the most reputed Shopware development companies. Beta Soft Technology has a team of certified and experienced Shopware developers who can provide you with the complete Mobile eCommerce Solution. Hire our dedicated developers in order to create advanced e-commerce online stores at reasonable prices. We are committed to achieving the objectives of your company and helping businesses to fulfill short-term and long-term goals. Contact us now to get an instant solution for any type of Shopware Development.
Years of industrial experience.
Quick Support
Affordable Maintenance
Flexible Developers
Timeliness Delivery
Why Choose Our Company for Shopware Development Solutions?
Beta Soft Technology is an advanced Shopware certified development company and an official partner in India. We execute and carry out your project with utmost efficiency and accuracy. We hold a trusted white label partnership. We have a dedicated team of certified shopware designers and developers who are capable and highly skilled enough to provide end-to-end solutions. We never use any third-party services for our design or development work. The service or product we deliver is built to provide efficient results, outstanding functionality, lead generation, user convenience, and revenue growth for our clients.
Official Shopware partner
Many years of experience
Certified Shopware Developers
End-to-End Solutions
100% Client Satisfaction
Quality Services