Facts About Adobe PhoneGap App
Adobe PhoneGap is the framework that helps web designers and developers to create, build and float numerous Apps for both Desktop and Mobile. This framework comes from the renowned Apache Cordova Platform that enables the development of various Mobile Apps from HTML, CSS, and JS computer languages, from a single code base.
PhoneGap is also an open-source framework with which Beta Soft Technology PhoneGap mobile app development company developers can do wonders and create unlimited models of Apps for use on your website, just by using a single base code. With PhoneGap tools, designers can instantly see how an app is developed, looks and works. PhoneGap Development Service saves you enormous energy and time in developing a single app. PhoneGap developers use them instantly to develop hybrid Mobile Apps from HTML, CSS, and Javascript. It gives the ability to apps workable on multiple platforms like iOS, Android, and Windows, etc. with a single base code.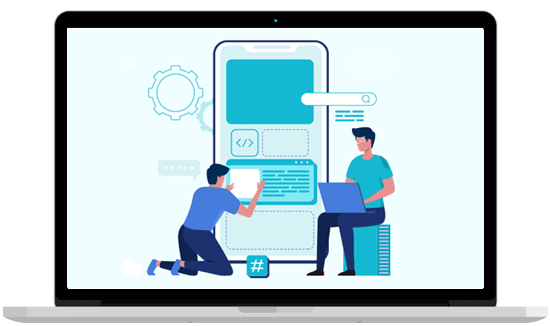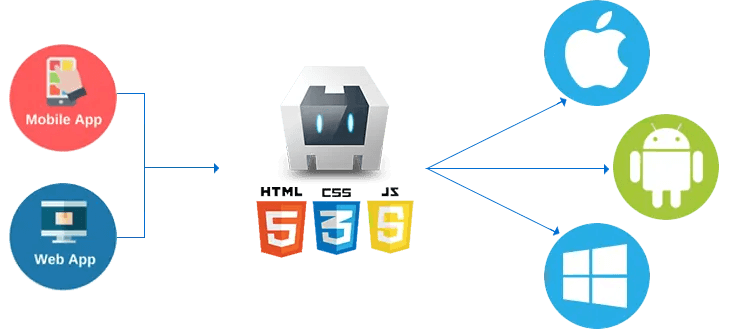 PhoneGap Provide Access To Plug-In Library
The PhoneGap development company, Adobe has opened up doors for the widest options through their Plug-in Library. These plug-ins and add-on features extend the strength of Mobile Apps that are developed individually for each website. Through these plug-ins, computing devices can access the website without hassles, and use many more functions on the website. The mobile platforms that support Adobe PhoneGap are – Android, iOS, Blackberry, Ubuntu, Firefox, Fire OS, WP8, and different browsers, etc.
PhoneGap To Work With Third-Party Tools
Beta Soft Technology is the PhoneGap App Development Company in India that works on the PhoneGap mobile app development to get your new wings to use numerous third-party tools available on the Internet. These tools include Foneverify, Mobiscroll UI for Angular, BuildFire, Paypal Mobile, Magento Mobile shopping app, etc. These apps are useful to work amazingly towards your website's success.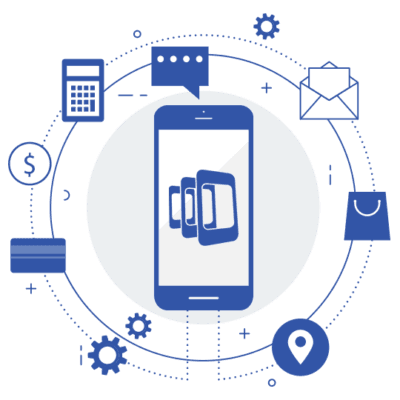 Our PhoneGap
Development Services
PhoneGap Product Development
Develop a fully functional and customized iOS/Android app with a powerful backend using the agile methodology.
PhoneGap Web App Development
Our PhoneGap mobile app development company builds cross-platform iOS and Android web-based or mobile apps that are cost-effective and time-saver.
Upgradation & Migration Services
Migrate your iOS or Android app to appeal UI from a platform to PhoneGap. We help you to upgrade the version of your PhoneGap app to provide an unforgettable user experience.
Independent PhoneGap Testing
Verify your PhoneGap apps with product testing of PhoneGap application development services like code review, load testing, and many others.
.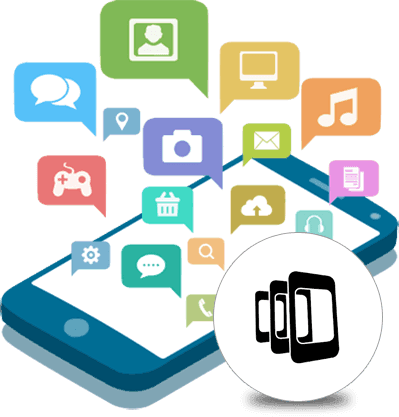 Offers Great Community Support For Your PhoneGap App
Our PhoneGap App Development Company in India provides you the facility to ask and discuss with our experts about doing PhoneGap mobile app development on your website. Throughout the development process, you are virtually open to new vistas and avenues to improve and refine the PhoneGap app that is developed for you by the team of Beta Soft Technology. There is a huge community backing up the PhoneGap framework, who poured their experiences and thoughts into the dignified forum about the actual working of the PhoneGap app.
At Beta Soft Technology, your website is in the hands of experienced and certified PhoneGap developers. To remove any kind of hardships, bugs, or shortcomings found in your PhoneGap app, you can take immediate corrective action with the help of our PhoneGap Development Service.
Why Hire PhoneGap Developers from Beta Soft Technology?
Our PhoneGap app developers are providing comprehensive services to meet your unique project requirements. We have our dedicated PhoneGap developers with technical specialization and expertise at our PhoneGap mobile app development company. They help you fulfill all your requirements related to the projects. Our developers are not experts only in coding, but they also understand exactly what the customer needs and they are committed to making a quality product as per their requirements.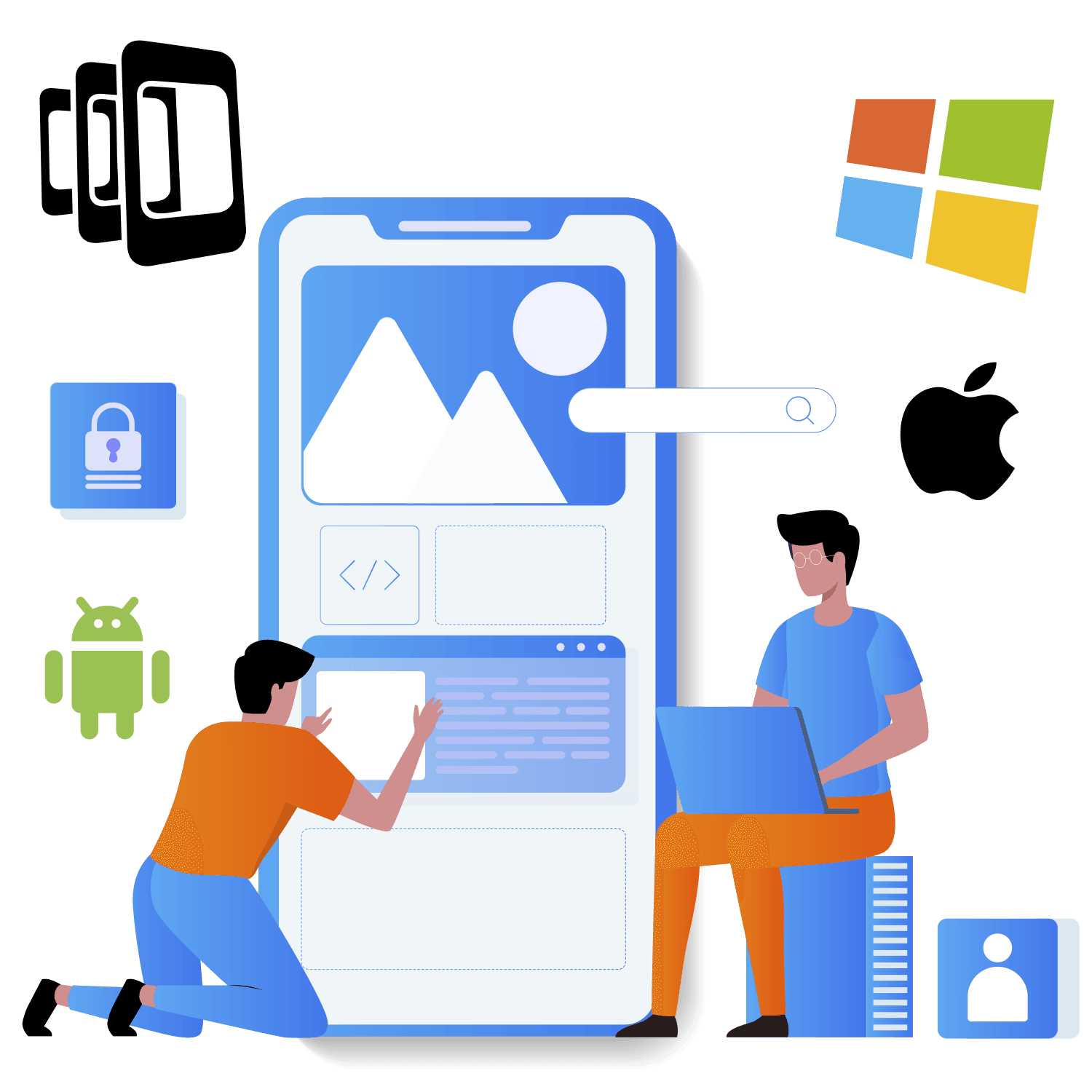 Frequently Asked Questions
PhoneGap is the cross-platform and open-source Mobile App development framework provided by Nitobi Software that is now known as Adobe. Our PhoneGap application development services allow web designers and developers to build effective mobile apps using CSS, HTML, and JavaScript. The PhoneGap development project moved to Apache Incubator that is also called "Apache Callback".
All apps that are implemented smoothly and easily scale up to accommodate users. PhoneGap development team manages and encourages collaboration with response to feedback and documenting the complete development process.
PhoneGap is a reliable cross-platform framework that is compatible with various mobile app development platforms including Blackberry, iOS, Android, Symbian, WebOS, Tizen, and Bada. The app development experts at our PhoneGap App Development Company in India write a single code to reduce the efforts of writing programs for different platforms.