Top-Notch Xamarin App Development Company in Delhi
The best cross-platform mobile application development to make enterprise mobility and progress streamlined.
As an experienced and professional Xamarin application development company, we have a qualified in-house team of Xamarin experts and developers who perform the Xamarin app development process with Visual Studio to deal with different user interfaces. Moreover, we leverage our extensive knowledge and offer advanced Xamarin development solutions that are aligned with business strategies and enable us to deliver cross-platform mobile apps for different Base Class Library.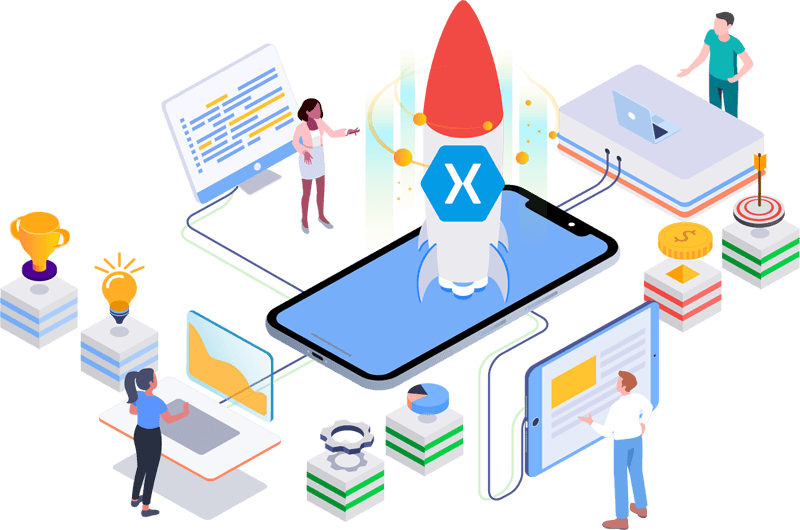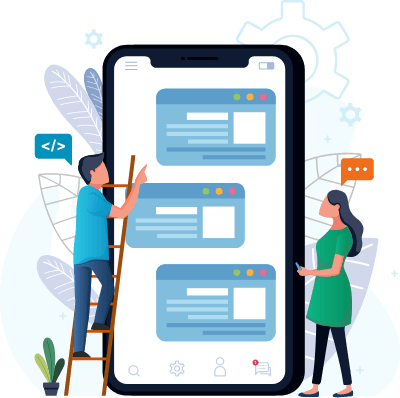 Secure & Scalable Xamarin Application Development
We provide cross-platform app development with native performance. Xamarin provides a cross-platform app development platform. It allows building mobile apps with native UI, native API access, and native performance with C# codebase. Xamarin allows the app development process faster with automated testing that easily detects errors and bugs. With our team of experienced developers, you can easily build Cross-Platform Mobile Apps with Xamarin programming. Xamarin mobile apps are built with a codebase that allows developers to adopt an approach called "write-once-run-everywhere".
We Offer Xamarin App Development Services
At Beta Soft Technology, we are offering comprehensive Xamarin app development services to build cross-platform and full-featured mobile apps with native user experience.
Xamarin Consultation
Our Xamarin Consultants and experts help to build highly scalable and cross-platform Xamarin mobile apps for your organization.
Custom Xamarin App
Our team of developers has aimed to build custom mobile apps with Xamarin that are perfectly tailored to meet requirements.
Upgrade & Migration
We empower high-quality migration of different apps to Xamarin to enhance speed, performance, and security.
Xamarin App Maintenance
We ensure the robust and scalable performance of Xamarin apps with our best maintenance services that update your app with the latest industry trends.
Xamarin App Testing
Our Xamarin application testing process offers release and monitor applications as per the guidelines associated with multiple platforms.
Xamarin for iOS & Android
The architectural approach for Xamarin is used to create iOS and Android apps for the native app experience for their respective platform.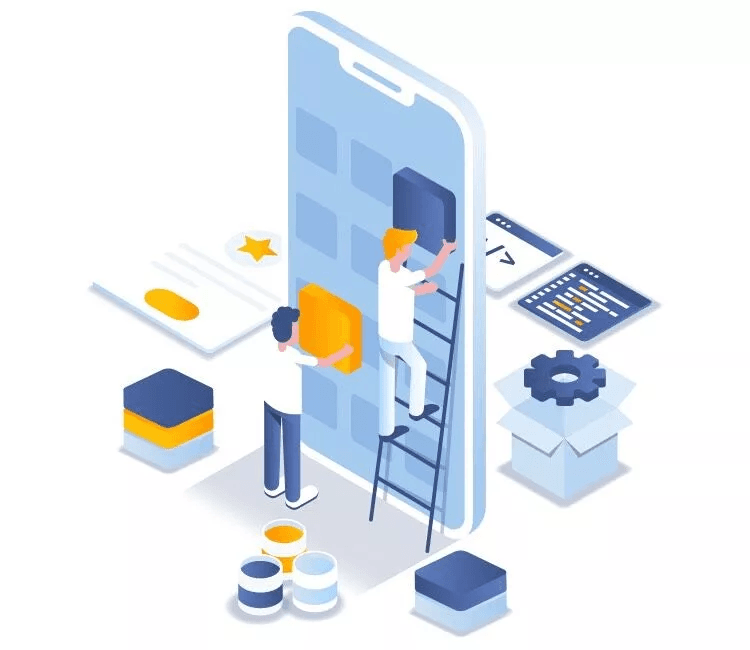 We Provide Enterprise Solutions That Enable Power-Packed Mobility
As a leading Xamarin app Development Company, we have a team of experts that build thoughtful, comprehensive, and purpose-driven mobile apps for enterprises. Beta Soft Technology helps to build responsive and futuristic mobile apps with a highly-scalable and distinctive approach that boosts Xamarin mobile apps for iOS, Android, and Windows platforms.
It includes a .NET framework and C# toolkits for an elegant front-end that helps to execute a robust operating system. As your trusted partner for technology development, we engage with feature-rich tools like Visual Studio and Xamarin Studio app center that drive innovation into
Why Hire Our Expert Xamarin App Developers?
Our certified experts at Beta Soft Technology provide high-quality mobile app development services from the first draft to final delivery. Our Xamarin app developers manage clients' projects efficiently at every step of the way. We understand all the needs and requirements of your project and wireframe everything accordingly, along with constantly taking security and quality measures. Some other reasons help our company stand out are:
Expert working with Objective Java, C, C#, & C++.
Understanding of Xamarin.Forms, Test Cloud, APIs, Virtual Studio, etc.
Capability to design and develop Native and Cross-platform applications for Android, iOS, and Windows with .Net codebase.
Feature-rich and innovative API development.
Faster time to market.
Reasonable and Effective QA & testing.