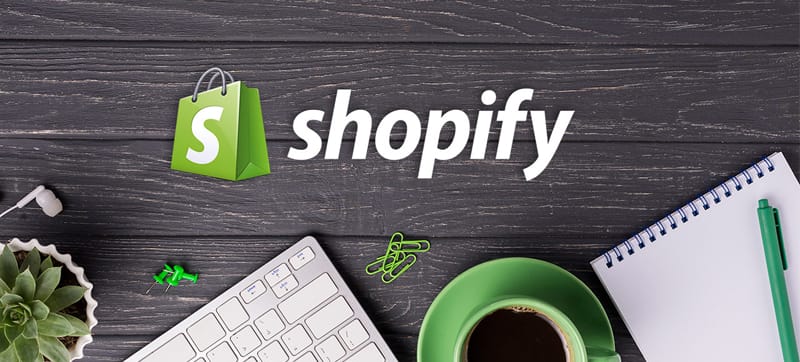 With so many eCommerce platforms to choose from, determining the best one for your business requires careful consideration. Shopify is a great eCommerce platform for those looking to launch their own online stores. People who have already invested in Shopify website development understand how incredible this platform is. It has made it possible for those who are not technically savvy to create online stores. As a result, the beauty of this platform is that anyone can use it without specialized knowledge.
Out-of-the-box Shopify is a one-stop shop for running your eCommerce business from a single
location. With Shopify POS, merchants can sell both online and in-person. Shopify's uniqueness
and preference for eCommerce development stem from its simplicity.
Brief Comparison of Shopify and Other Leading eCommerce Platforms
Shopify vs Magento
CMS Feature: Online retailers can manage their own blogs with Shopify's built-in CMS functionality. To change typefaces, and headers, add images, create links, and do other things, there is a straightforward editor. However, if you're using Magento, you'll probably need to use a third-party plugin for this.
No Transaction Costs:Transaction fees are added when using a payment provider even though Magento doesn't charge them. There are no transaction fees if you use Shopify's own payment system.
Increase Confidence with Visual Badges: Digital trust badges help customers to feel more confident about the purchase process. The website can share details about encryption and other security measures, and seller guarantees through these visual tokens.
Unrestricted Bandwidth:On all of Shopify's plans, there is unlimited bandwidth and online storage. For unlimited bandwidth on Magento, you must separately configure the storage. As a result, large eCommerce stores frequently choose Shopify web development.
Availability of the POS system:In terms of POS systems, Shopify provides a first-party system, whereas Magento provides it through a third-party system.
Integrated security:Shopify is PCI-DSS compliant and offers built-in fraud analysis, and SSL certificates. Additionally, it complies with GDPR. For Magento SSL certificates, you must get in touch with customer service. And ensure PCI-DSS compliance for your store. As a result, even though Shopify already has it, you still need to set it up manually.
Designed for all businesses:While Shopify is appropriate for all businesses, Magento is best for enterprises. Regardless of the size of the business, an eCommerce solution can be built. For a detailed analysis of which is better, compare Shopify and Magento side by side.
Shopify vs PrestaShop
Top themes: Though PrestaShop has more themes, Shopify has eCommerce-specific themes. Furthermore, these themes are simple to customize without the need for coding.
Ideal for SMBs:Shopify is an eCommerce platform that is ideal for small and medium-sized businesses. It provides numerous templates for customizing the look and feel of the website without the need for external assistance. Even minor customization typically necessitates the use of professional assistance.
Cost-Effective Apps:The Shopify App Store contains thousands of free and paid apps. These apps provide additional functionality for your store and are less expensive than PrestaShop.
Cost-Effective Apps:The Shopify App Store contains thousands of free and paid apps. These apps provide additional functionality for your store and are less expensive than PrestaShop.
Ideal for product launches:Shopify provides dependable hosting, and uptime, and has the ability to handle heavy traffic. The owner of an online store must find a host; PrestaShop has no direct control over it. Find out which platform is best by comparing Shopify and PrestaShop in-depth.
Shopify vs WooCommerce
Reliable Development:WooCommerce and Shopify developers work together. However, hire Shopify developers to control the majority of Shopify's elements, such as hosting, features, and so on. WooCommerce is more reliant on extensions and WordPress plugins. As a result, Shopify's eCommerce store development takes place on cutting-edge technology.
Launch Store, Same Day:You can set up and launch a store on the same day as Shopify. You must purchase a domain and take it to the server, which may take several hours to a few days. You can also benefit from the Shopify subdomain.
Multi-Store Functionality:Shopify and WooCommerce both support multiple stores. However, Shopify makes it available from the admin interface, whereas WooCommerce requires a plugin.
Shopify Specializes in eCommerce:Because Shopify is designed for eCommerce, you can use Shopify eCommerce development services to create an online store of your choice. WooCommerce was built on the WordPress CMS, with the eCommerce component added later. So, at first, the CMS was not intended for eCommerce.
Shopify vs Shopify Plus: Clearing Your Dilemma:When it comes to Shopify development, businesses often get confused between Shopify and Shopify Plus. Though they share many similarities, they also have differences that separate them. Furthermore, Shopify and Shopify Plus are designed for distinct purposes. Shopify is a great option for small and medium-sized businesses as well as individuals looking to sell online. Shopify Plus, on the other hand, is ideal for businesses with multimillion-dollar sales. Based on your business needs, you can select an appropriate Shopify plan to build your online store. Furthermore, if you want something more than basic Shopify but not as large as Shopify Plus, you can choose Shopify Advanced. It is an excellent choice for expanding businesses looking to upgrade to a higher edition.
Why Choose Beta Soft Technology for Shopify Store Development?
Beta Soft Technology is a top-rated Shopify store development partner. Our Shopify development services are reaching new heights. As a result, there is an increasing demand for eCommerce store development services. Additionally, Shopify has emerged with the top eCommerce platforms used to develop top-notch online stores for eCommerce businesses. Shopify offers numerous advantages for creating online eCommerce stores. You can hire Shopify developers from Beta Soft Technology for your next eCommerce store development project.